630 NW Englewood Road, Kansas City, MO 64118
© 2018
Made by webdebsites












Dr. Zupon has completed a fellowship in breast imaging at KU Medical Center where she exclusively trained to interpret mammograms, breast ultrasound and breast MRI. She also performed stereotactic, ultrasound guided, and MRI guided breast biopsies. Dr. Zupon has participated in cutting edge cancer research during her fellowship at the University of Kansas.
When not working, Dr. Zupon loves spending time with her husband and two small (very energetic) children. She feels fortunate to have found Imaging for Women, a caring practice dedicated to its patients. She is excited to join Dr. Malley and Dr. Voeltz at in their passionate commitment to providing women with state of the art imaging services in a comfortable and care-oriented environment.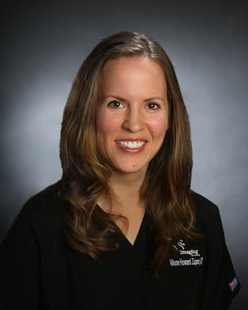 Dr. Allison Howard Zupon grew up in the small town of Auxvasse, MO, east of Columbia. She studied Biochemistry at the University of Missouri, and graduated with minors in both Chemistry and Public Service. She then spent a year serving the youth of Billings, Montana as an AmeriCorps Vista Volunteer before returning to the University of Missouri School of Medicine. After graduating with her M.D. she completed a radiology residency at the University of Kansas, where she became skilled at reading CTs, ultrasound, MR, and X-rays as well as performing a variety of image-guided procedures.
DR. ZUPON grew up in the small town of Auxvasse, MO
DR. ZUPON participated in cutting edge cancer research
DR. ZUPON joined Imaging for Women
Dr. Mark Malley grew up in Shadyside, OH, a small town on the Ohio River. He left the Ohio Valley area for the big city to study at St. Louis University. He received his BA degree in English and worked several years as a manager at Southwestern Bell Telephone Company in St. Louis. After his time in the business world, Dr. Malley's heart burned for caring for people; he went back to school at night and finished his prerequisite course work for medical school.
In 1981, Dr. Malley applied for and was accepted into the University of Missouri-Columbia School of Medicine and obtained his MD degree in 1985. He found radiology his greatest medical interest and stayed in Columbia for his four year diagnostic radiology program. After completing his residency program in 1989, Dr. Malley joined a radiology group practice in Leavenworth, KS which served St. John Hospital, Cushing Hospital, and Munson Army Medical Center. The group also serviced the Kansas City, KS area with a multi-modality imaging center.
Dr. Malley's passion was for providing high quality women's imaging. He left his former group and opened Imaging for Women in 1997 where he has been ever since. His philosophy was and still is providing high quality exams at affordable prices. At the same time, Imaging for Women has always been dedicated to providing premier service to every patient and to their referring physicians. He hopes that you find Imaging for Women to be a caring, patient-oriented practice where: "we take care of you."
Dr. Malley's passions also include: striving to be an evangelical Catholic Christian, a devoted husband, a dedicated father of 4 children, and a top tier women's imager. His hobbies include: beekeeping, sailing, traveling, especially to view wildlife and natural scenes, and flying.
DR. MALLEY'S off duty passions
DR. MALLEY grew up in Shadyside, OH
DR. MALLEY'S passion and philosophy
DR. MALLEY'S was accepted into the University of Missouri-Columbia School of Medicine
Dr. Troy Voeltz grew up in Rochester, MN, so the medical field had a strong presence in his life as the news and papers often talked of the many exciting things happening at Mayo Clinic. He left Rochester to study Biochemistry and Molecular Biology at the University of Minnesota, where he would also go on to attend medical school and do an intern year of medicine.
As his training was coming to an end, he had many decisions to make about his future career. Dr. Voeltz needed to join a practice that placed more emphasis on its patients, rather than turning a profit. He also strongly desired to be actively involved in patient care and needed as much direct interaction with them as possible. Imaging for Women offered exactly that. After meeting our wonderful and skilled staff, he knew he had found the right place. And now after living in Kansas City for a short time, he knows he has found a great community to serve. He looks forward to being a part of your health care.
He lived in Chicago for four years while doing his radiology residency at St. Francis hospital. While there, he was appointed chief resident of his class and served on various hospital committees and presented original work in breast imaging at the Chicago Radiological Society meeting. After four years in Chicago, he moved back to Minneapolis where he completed a fellowship in breast imaging at the University of Minnesota. His time there was spent learning how to run a breast center and he was responsible for performing all image guided biopsies (stereotactic, ultrasound, and MRI). As a large research and referral center, he saw and helped manage some of the most complex cases from not only Minnesota but around the world as a participating site for the ISPY-II trial, which looked at genetically matching patients tumors with chemotherapy.
DR. VOELTZ grew up in Rochester, MN
DR. VOELTZ joined Imaging for Women
DR. VOELTZ was appointed chief resident of his class